About Us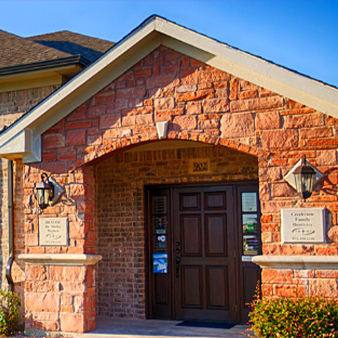 When was the last time you visited a dental office that was able to take care of more than just your smile? Well, that's exactly what you'll find here at Creekview Family Dentistry! Dr. Mathew, Dr. Samuel, Dr. Al-Tamimi, and our team are able to provide absolutely everything you and your family members need to enjoy optimum oral health and gorgeous smiles, from checkups to orthodontics to implants, but we don't stop there. We're also able to screen and treat something that can have a drastic effect on your overall health—sleep apnea. With custom-made sleep apnea therapy, we can help a patient stop snoring, sleep more deeply, and have all the energy they need to live their life to the fullest.
And, in addition to making going to the dentist easy on your schedule because of our flexible hours, we make it gentle on the wallet as well thanks to our multiple payment options, which include our own In-House Membership Plan. Read on below to learn why so many Lewisville families have already made Creekview Family Dentistry their dental home!
Early, Late & Saturday Hours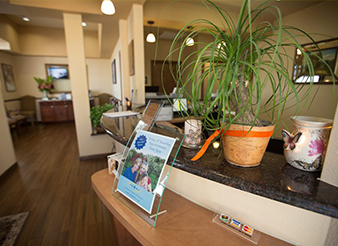 Feel like you just don't have time to go to the dentist? Don't want to miss work or take your kids out of school to schedule an appointment? With us, you won't have to. We're open early and late during the week and even on Saturdays! Whenever you need to take care of you or your family's teeth, you can trust that we'll be open and available. Never miss a moment of anything important again!
Everything Under 1 Roof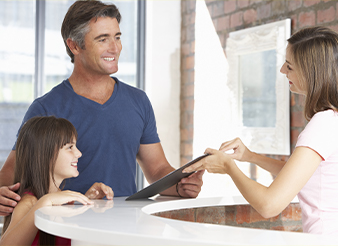 When it comes to dentistry, we truly do it all, and we do it well. Time for your child's checkup and cleaning? We have tons of pediatric experience and welcome growing smiles of all ages. Does one or more of your own teeth need to be repaired or replaced? We have plenty of custom-made options. Would your child benefit from braces, or are you ready to straighten your own teeth? We offer orthodontic solutions for the entire family. Whenever you step through our doors, you can trust that our expert team will be able to provide exactly what you and your loved ones need to enjoy strong, healthy smiles.
Locally-Owned & Operated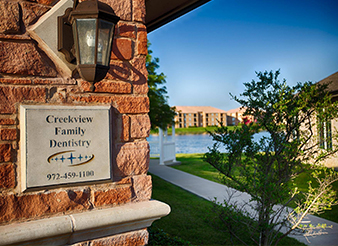 Whenever you come to Creekview Family Dentistry, you'll see the same friendly faces again and again, because we don't just work here, we live and raise our families here as well! Every member of our team takes great pride in being a part of the Lewisville community, and nothing makes us happier than serving our friends and neighbors every single day. If you ever see one of us outside of the dental office, you're encouraged to come say hi!
We Consider the Whole You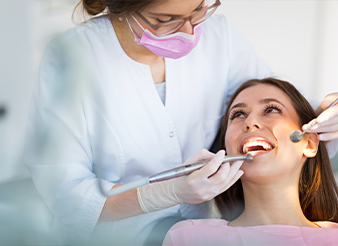 Like we touched on above, we like to practice what we call "Total Health Dentistry." That means our goal is to not only give you a healthy mouth, but a strong body to go with it! In addition to keeping an eye out for cavities and gum disease at your regular appointments, we can also detect general health problems like oral cancer and sleep apnea. If we see that a patient is showing signs of either condition, we can help them get the specialty care they need right away to avoid serious problems.
Sedation Dentistry Available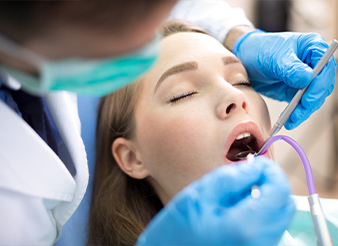 No one should ever have to be uncomfortable when they go to the dentist, but that doesn't make the experience any less nerve-wracking for some people! If you or your child don't exactly love your dental visits, we have the perfect way to take care of those pesky nerves: sedation dentistry. It enables a patient with any anxiety-level to completely relax in the chair so they can get what they need in the most comfortable way possible.