Dentures
Custom-Made Prosthetics for Renewed Smiles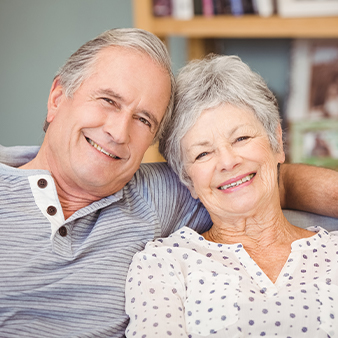 Dr. Mathew and the rest of us at Creekview Family Dentistry love the comfort and convenience dentures can provide for their patients. As the years have gone by, dentures have technically transformed for the better but still offer the same benefits they were designed to deliver in the first place. Let's take a look at how we can easily rejuvenate your smile at our Lewisville, TX dental office!
Why Choose Creekview Family Dentistry for Dentures?
Custom-Designed to Look Great & Last a Lifetime
Relaxing Dental Office with a Gorgeous View of the Lake
Removable & Implant-Retained Dentures Available
Dentures Help You Smile & Eat Again!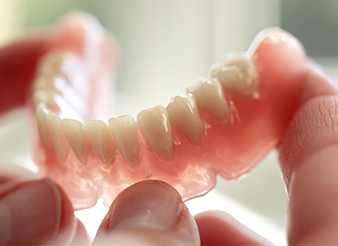 Our dentures are custom made to solve your specific dental needs. We'll first perform a simple examination, then develop a plan based on your concerns.
Once you have your new denture, you'll enjoy:
Restored Oral Function – If you miss the taste of beloved foods because of difficulty chewing, get ready to celebrate! Dentures are a quick fix that can have you sitting at a favorite restaurant sooner than you think. You'll also be able to eat beneficial hard foods (like apples) that you may not have been able to comfortably chew before, so you can even count on improved health overall.
Boosted Confidence – It's important to love your smile. You deserve one that you can proudly share with friends and family, and dentures can make that happen. We construct denture so they fit comfortably in your mouth but firmly enough to prevent any embarrassing slippage. So get ready to happily say "cheese" more often!
In addition to regular dentures, we also offer implant-supported dentures, which are even more beneficial for chewing, speaking, and improving your appearance.
Caring For Your Dentures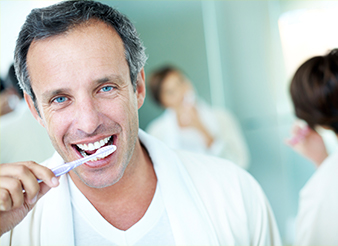 We'll make sure you have all the necessary information to keep your denture in excellent shape over the years. They're super easy to clean and require very little maintenance on your part.
During regularly scheduled exams and checkups, our Lewisville, TX dentists will perform any adjustments your denture may need to remain in tip-top shape. And we're always just a phone call away if you have any questions or concerns.
Making Sure You're Always Comfortable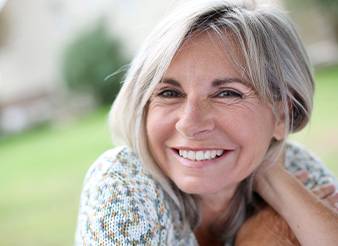 Creekview Family Dentistry is devoted to providing completely stress-free visits for each of our patients. If you're nervous about visiting the dentist, we offer sedation options so you can have the most relaxing experience possible. We also have TVs and headphones in each room to help make the time go by. And if you need anything at all, our compassionate staff will be right on your side.
Dr. Mathew cares about long-term dental health and demonstrates that concern through membership in different professional organizations like the American Dental Association, Academy of General Dentistry, Texas Dental Association, and Dallas County Dental Society.