Sleep Studies
Achieve a More Robust Sleep Apnea Diagnosis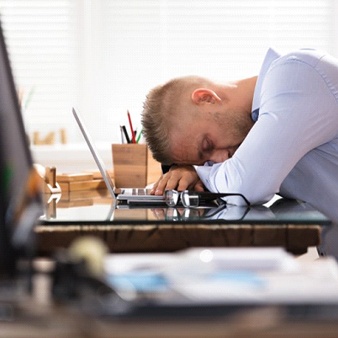 Do you find yourself tossing and turning throughout the night or suddenly waking up for seemingly no reason at all? If you suffer from a chronic sleep issue, it can actually be quite difficult to diagnose your symptoms on your own. The first step to getting your issue handled is getting the right diagnosis, and that starts with a comprehensive sleep study. Since sleep studies are non-invasive, there's no need to be worried about getting yourself tested. With the expertise of Dr. Shirley Mathew, you can even get it done right here in her office!
Why Choose Creekview Family Dentistry for Sleep Studies?
Dentist With Specialty in Sleep Medicine
Practice Provides Custom-Made Oral Appliances
Partners with Experts for Severe Cases
What is a Sleep Study?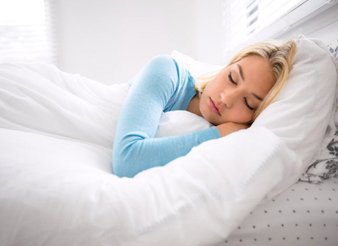 A sleep study is designed to monitor your sleep patterns throughout the night. While it is typically done in a sleep lab, it can also be done at home if your case is not particularly severe. You'll be encouraged to bring items that make you feel comfortable, including a preferred pillow, sheets or pajamas. In the case of a sleep lab, you'll wear a variety of sensors on your body that measure your breathing, heart rate, blood flow, and body movements. Don't worry; you'll have plenty of space to move with these devices attached. Additionally, you don't have to spend the night at a sleep lab just to achieve conclusive results. We just need a few hours of sleep to collect all the data we need.
If you prefer to have your sleep test performed at home, we can provide you with a small device that is worn to bed for one night, then given back to our office for analysis. Regardless of how you complete the study, about two weeks will be needed before we can provide conclusive results. We'll schedule you for a follow-up visit to discuss these results and create a treatment plan going forward.
How Can I Get a Sleep Study?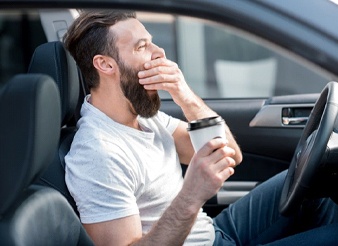 There are two ways to complete a sleep study. This includes a quick, two-minute sleep apnea test or a meeting with a certified sleep doctor.
During the sleep test, you'll answer a series of yes or no questions focused on vital information we need to determine your risk for having sleep apnea. We'll get in touch with you after 24 hours have passed and direct you to either our office or another location for more serious cases. You can also perform a test with your primary care physician if you've been suffering from sleep issues for several weeks already.
What Happens After the Sleep Study?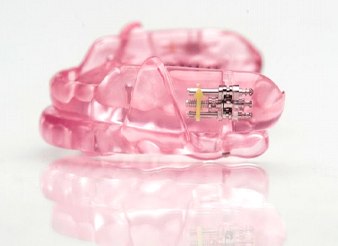 During your follow-up appointment, we'll provide you with the most ideal recommendations for treating your sleep apnea. This includes the DREAM TAP appliances, which are designed to fit over the patient's teeth and slightly shift their lower jaw forward. When you lie down to sleep, your airways stays open and prevents cessations in breathing caused by sleep apnea. Each oral appliance is custom-made, so you never have to worry about whether or not your appliance will fit properly.