How To Handle Common Dental Emergencies
Taking Care of Problems When They Occur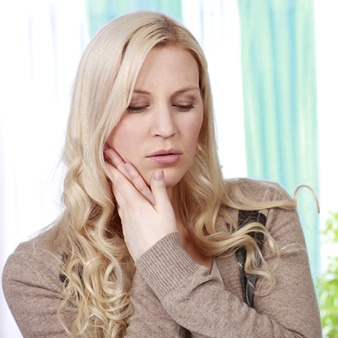 Need help dealing with your dental accident while at home? While your emergency dentist in Lewisville is equipped to treat your problem once you make it into the office, our staff at Creekview Family Dentistry will be happy to walk you through the steps you need to take to lower the risk of further damage and get you the relief you need while at home. To find out what you need to do to handle some of the most common dental emergencies, take a look at the following information. Should you have additional questions, please don't hesitate to contact us.
Something Stuck Between Your Teeth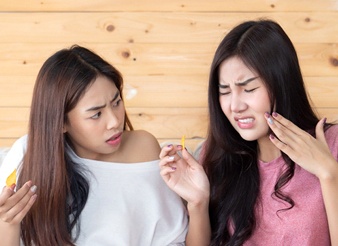 When an object becomes stuck between your teeth, you'll need to reach for waxed dental floss. First, rinse your mouth with warm water to try and loosen the object. Next, use the dental floss to gently try and remove the object from between your teeth. If you have difficulty doing this, try using a water flosser that uses a pulsating motion to push water out and through your teeth. If you continue to experience pain as a result and are unsuccessful at removing the lodged item, make sure you call our office to have our professionals remove it. There is also a chance that your toothache may be the result of a more serious issue that can result in necessary root canal therapy.
Extruded Tooth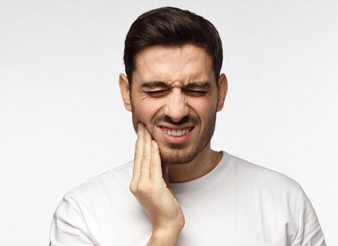 Anytime a tooth is partially or fully knocked out, you must get in to see us as soon as possible. In order to save the tooth, you will have about an hour from the time the incident occurs, so if you, using a clean finger, try to push the tooth back into the socket. If you are unsuccessful, leave it alone and wait to have our team take care of the issue. In the meantime, avoid chewing on that side of your mouth and take an over-the-counter pain reliever to reduce any discomfort.
Abscess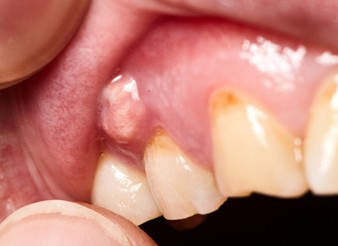 It is likely that if you have an abscess, you will be in a lot of pain. This serious infection not only affects your oral health but if left untreated, you can face serious health-related consequences. Should you notice a small pocket of pus developing above or below your infected tooth, in your gums, you will need to contact us immediately. This means the infection has reached your tooth root. Since we will need to work you in to see your dentist in Lewisville, you can rinse with mild saltwater multiple times a day to alleviate pain and reduce swelling.
Soft Tissue Injury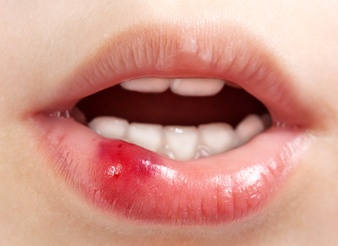 Soft tissue injuries will most often produce a lot of blood; however, by taking the right steps, your busted lip or bitten tongue can be remedied quite quickly. Once the accident happens, use gauze to place over the area and hold it in place to stop the bleeding. It may be necessary to apply additional gauze if the current one you're using becomes saturated. After you've managed the bleeding, opt for an ice pack or cold compress to reduce swelling and decrease pain. It's always best to call and alert us to the situation even if you can get it under control at home.