Meet Your Team
Our dental team is truly special because they know it's the little details that can make all the difference for a patient's experience with us. That's why they'll greet you with a smile whenever you walk in, ensure your appointments always start on time, and have answers to any questions you might ask. From check-in to checkout, a member of our team will never be too far away, and they'll ensure you enjoy a comfortable and smooth visit every single time. You can start getting to know everyone by reading on below.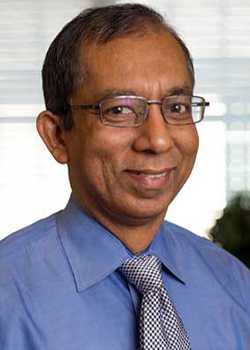 Shaji
Practice Administrator & Technology Expert
Shaji received his Bachelor of Science in Computer Science from the University of Texas at Dallas.
Before taking charge of Creekview Family Dentistry as the Practice Administrator and Technology Expert, Shaji was working as an Information Systems Specialist for the U.S. Postal Service. While working on the Y2K project for the U.S. Postal Service, Shaji received recognition from the President's Council on Year 2000 Conversion.
Shaji is married to Dr. Mathew and they have a grand-daughter Shiloh.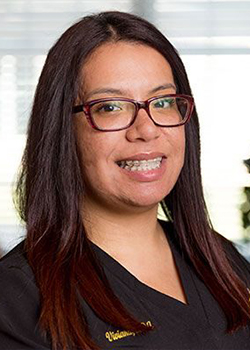 Viviana
Registered Dental Assistant & Scheduling Coordinator
Viviana was born in Los Angeles, CA. She has been an integral part of the team at Creekview Family Dentistry since February 2015.
Viviana earned an art's associate degree from Richland College in Dallas, TX. She previously worked retail but decided to enter the dental field to help make a positive impact in people's lives, starting with their oral health. She has graduated from an accredited program for dental assisting and is CPR certified.
Viviana enjoys meeting new people and being able to reassure our nervous patients. She also loves connecting with the diverse personalities of our patients, meeting their families, and building bonds with the little ones as they grow up.
Viviana likes educating patients about insurance knowledge that is new to them because of the substantial difference this can make for our patients. She also enjoys attending continuing education courses and learning about new and improved dental methods and strategies to help our patients.
When she's not at Creekview Family Dentistry, Viviana likes spending time with her dog, Hercules, working out, reading, watching Netflix, spending time with her family, couponing, traveling, and baking.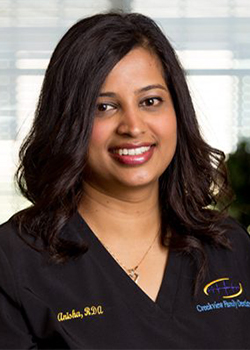 Anisha
Registered Dental Assistant
Anisha loves interacting with our patients and working with our staff! She has been a part of our dental office team since 2016, but she has been a dental assistant since 2013. Anisha has completed the Orthodontic Assistant Course from the Academy of Gp Orthodontics and has trained in CPR, early detection of caries, implant dentistry, and rotary endodontics. She is currently learning about CEREC dentistry. When not helping our patients have a fantastic experience, Anisha enjoys cooking, crafting, and spending quality time with her loved ones.