Single Tooth Implants
Creating Beautiful Smiles One Tooth at a Time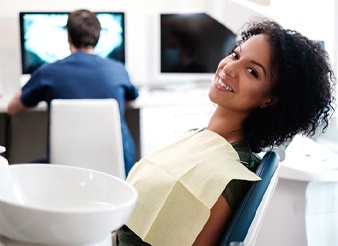 Are you worried your oral health will worsen because of one missing tooth? Are you looking for a solution that will not only restore the look but the health of your smile? At Creekview Family Dentistry, we know missing teeth can raise these types of concerns, which is why we are proud to offer single tooth implants in Lewisville for patients in need. With one dental implant, we can enhance your smile's appearance and prevent additional bone or tooth loss. If you're ready to learn more or to schedule an appointment with one of our dental professionals, contact our office.
Single Tooth Replacement Options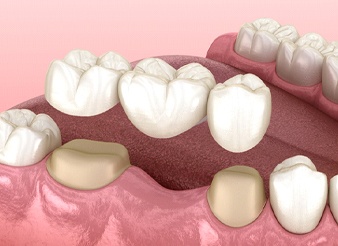 Nowadays, dental offices offer more than one option for fixing various dental issues and a missing tooth is no different. While some patients prefer the surgical method (dental implant), others are more keen to a less invasive option (fixed bridge).
Fixed Bridge
Using your natural, healthy teeth that live on either side of the missing tooth, our team will file these teeth down and use them as anchors for your dental bridge. This prosthetic will consist of three dental crowns that are fused together to create a bridge. The two crowns on the outside will fit snugly over your regular teeth while the one in the middle will sit on top of your gums to restore the look of your smile.
Single Tooth Implant
With a single tooth implant, we will leave your natural teeth alone and make a small incision in the gums where the tooth is missing. Carefully placing the individual implant into your jawbone, we will close up the area and allow you to spend the next 3-6 months healing at home. The bone, implant, and surrounding tissues will need to fuse together in a process known as osseointegration. Once you've fully healed, you'll return to our office to have your abutment and a custom-made dental crown put into place.
Benefits of Single Tooth Implants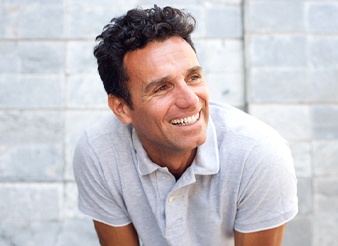 When it comes to replacing missing teeth, the only superior method of treatment is dental implants in Lewisville. These small, unique pieces of titanium make it possible for you to enjoy a healthier, complete smile that lasts longer. Other added benefits of dental implants include:
Improved stability as a result of the implant being surgically placed into the jawbone
Greater functionality when eating, speaking, or chewing
More confidence and improved aesthetics
No chance for your implant to decay
A restoration that will last decades if not a lifetime
A prosthetic that is easy to clean and maintain
A completely natural look and feel