Multiple Tooth Implants
Bridge the Gap with Dental Implants
In the past, those who wanted to address tooth loss had to settle for only having the visible portion of the tooth replaced. This is common for dentures and dental bridges, both of which restore your smile but not quite to the fullest. With a dental implant, your replacement teeth are provided a significantly more stable foundation. As you consider your options for replacing teeth, please give the dentists at Creekview Family Dentistry a call. They'll help you determine if dental implants are right for you!
Why Choose Creekview Family Dentistry for Multiple Tooth Implants
Works with Bridges and Dentures
Places Dental Implants Entirely In-House
Long-Term and Reliable Results
Options That Do Not Require Dental Implants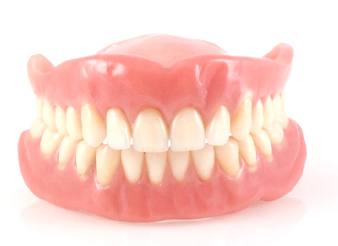 Generally, you have three options to choose from when replacing teeth via traditional means. This includes dental bridges, partial dentures, and full dentures.
Dental bridges utilize several crowns that are fused together. The crowns in the center of the restoration are meant to fill the gap in your smile, while the crowns adjacent to the crown are placed on top of neighboring teeth. These teeth need to be slightly modified in order for the restoration to stay affixed in the long-term.
Partial dentures are used to replace teeth on opposing sides of the mouth. They also rely on neighboring teeth to stay in place, except they use metal hooks to wrap around them rather than physically rest on top. It's meant to act like a puzzle piece that fits the shape of your mouth exactly.
Full dentures are ideal for replacing the entire arch of teeth, whether it's the top or bottom arch. These restorations are kept in place via the natural shape of the mouth as well as denture adhesive, particularly for the first several weeks of wear.
The Process of Receiving Dental Implants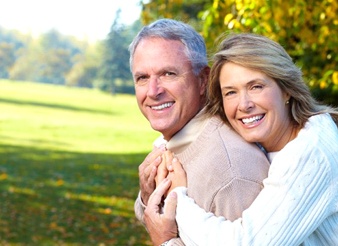 Dental implants are designed to integrate with your existing bone and gum tissue, creating a long-lasting solution for your missing teeth. After careful planning and consultation, we'll confirm the number of implants that need to be placed as well as where they would best integrate with existing bone tissue. During the surgery, a small incision is created inside of the gum tissue and an implant is placed directly into the jaw. Once sealed, the implant is given several months to heal and begin the osseointegration process. Afterwards, an abutment is placed and given an additional few weeks to heal with your existing gum tissue. We'll place the permanent restoration, whether it's a crown, bridge or denture, on top to complete your treatment.
How Can Dental Implants Benefit You?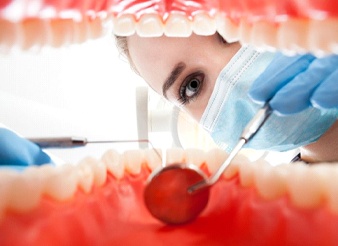 With dental implants, you can effectively:
Eat the foods you want without worry
Smile with confidence thanks to the restoration's natural-looking esthetics
Maintain a complete smile for at least 25 years, even though many dental implants last a lifetime when properly practicing at-home oral care
Keep your natural tooth enamel intact
Experience the most natural-feeling tooth replacement treatment available