Porcelain Veneers
Come Get Your Dream Smile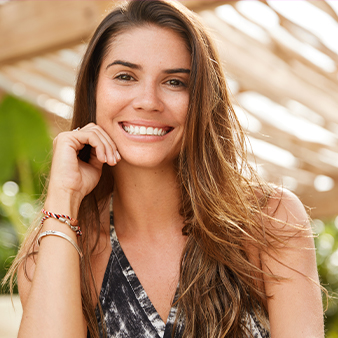 Creekview Family Dentistry's porcelain dental veneers can make a major difference if you're unhappy with the color, shape, or size of your teeth. Thanks to the ease and effectiveness of this cosmetic dentistry solution, our patients walk away delighted and happy to smile again. Read on and contact our Lewisville, TX dental office today. Dr. Mathew and our team will find out if veneers are right for you.
Why Choose Creekview Family Dentistry for Porcelain Veneers?
Custom-Made for Every Patient
Able to Eliminate Multiple Flaws at the Same Time
Can Easily Last for 20 Years or More
How Dental Veneers Transform Your Smile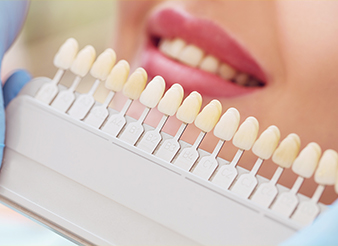 Our thin yet super-strong and long-lasting dental veneers are porcelain "coats" that can rescue your smile from common issues such as:
Stained or discolored teeth
Chipped teeth
Diastemas (spaces between the teeth)
Poorly shaped teeth
First, we'll discuss your expectations and concerns. Once we've come up with the best possible plan for your smile, we'll comfortably remove some enamel from your teeth so the dental veneers can fit perfectly.
The dental veneers wrap around your teeth, so the edges, or "margins," will not be visible when you smile. The veneers also fit over your teeth in a way that makes them resistant to dislodging and ensures no potential staining around the margins can be noticed.
Making The Most Of Your New Smile With Porcelain Veneers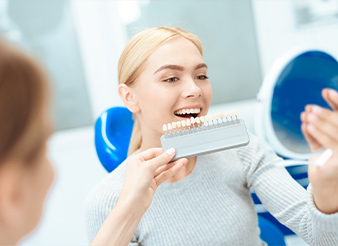 We'll provide all of the information you need to keep your veneers in great shape. Dental veneers can last for decades if properly cared for. And if you have any concerns or questions once they're on, we're just a phone call away (972-702-7305) to keep that smile shining bright.
Caring for dental veneers is easy! Simply floss and brush your teeth as you always have. If you notice a chip or crack in your veneer, give us a call immediately. We can repair or replace your veneer so that your smile stays amazing!
Dr. Mathew cares about long-term dental health and demonstrates that concern through membership in different professional organizations like the American Dental Association, Academy of General Dentistry, Texas Dental Association, and Dallas County Dental Society.