Teeth Whitening
Light Up the Room Every Time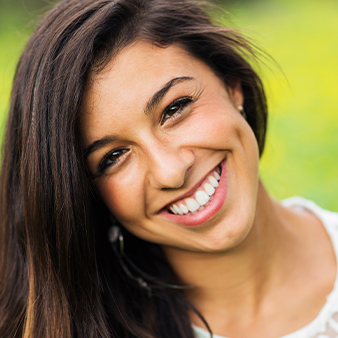 Dr. Mathew and Creekview Family Dentistry want to help you happily share your smile again. If you're concerned about the color of your teeth, our professional teeth whitening services are comfortable and super-easy cosmetic dentistry solutions. We perform simple, patient-friendly whitening in our Lewisville, TX dental office and also offer an easy and effective take-home whitening system.
Why Choose Creekview Family Dentistry for Teeth Whitening?
In-Office Treatment Only Takes an Hour
Can Get Rid of Stains Caused by Coffee, Wine, & Tobacco
Take-Home Kits Custom-Made for Each Patient
Our Teeth Whitening Options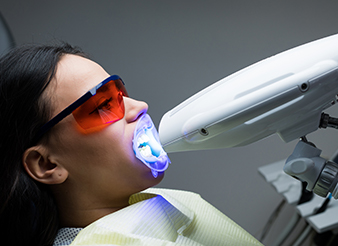 In-Office Treatment – At our Lewisville, TX location, we use Philips Zoom teeth whitening – a fast, safe, and popular treatment that can take your smile up to eight shades whiter in 45 minutes. Zoom is a more reliable alternative to over-the-counter whitening products, which can be frustrating and ineffective.
Take-Home Treatment – If you prefer to handle whitening on your own, we completely trust Patterson's professional whitening gel kits. Depending on the condition of your teeth and your desired results, we'll recommend which of Patterson's kits will be the best solution for you. The gel contains 0.11 percent fluoride ion to minimize sensitivity.
Benefits of Safe & Simple Teeth Whitening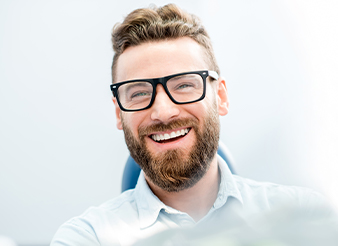 The greatest benefit of teeth whitening is having the smile that you long for! Those around you will notice your new-found confidence. It might even help you have the courage to ask for the promotion, make a date with someone new, or just feel happier in your own skin. Teeth whitening is powerful, but it should be done in the safety of the dental office.
Talk to us before attempting DIY whitening. Teeth whitening kits and products are easy to find at your local drugstore or supermarket. However, if you misuse these, which is unfortunately all too easy to do, you will have wasted time and money. You may have also compromised your smile. And we don't want that for any of our patients. It's best to come in and chat with us first.
Dr. Mathew cares about long-term dental health and demonstrates that concern through membership in different professional organizations like the American Dental Association, Academy of General Dentistry, Texas Dental Association, and Dallas County Dental Society.