Replace Missing Teeth
Make the Gaps Finally Go Away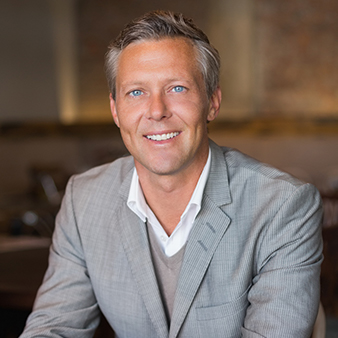 An incomplete smile is one that is in trouble. Even if a missing tooth can't be easily seen, it can still throw off the stability of the other teeth and make you more likely to develop gum disease--this is on top of the speaking and eating problems the space can cause! Instead, you can recover your grin using a custom-made replacement from Creekview Family Dentistry. From removable bridges and dentures to state-of-the-art dental implants, whatever your smile needs to be happy and whole again, we're ready to provide it!
Why Choose Creekview Family Dentistry for Tooth Replacement?
All-Inclusive Dental Implant Care
Flexible Payment Options That Work for Any Budget
Early, Evening, & Saturday Appointments
Dental Bridges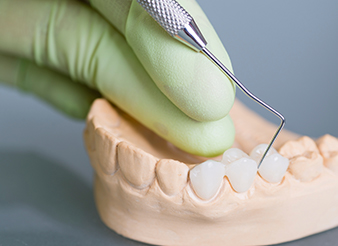 We can use a bridge to literally bridge the gap left by one or more missing teeth in a row. The prosthetic teeth are actually secured within the mouth using dental crowns located on either side that act as anchors. Not only do they restore a person's appearance, but they also prevent the nearby teeth from shifting out of place, a common risk after tooth loss. And, for patients who want even better stability, we can also provide bridges held in place with dental implants.
Dentures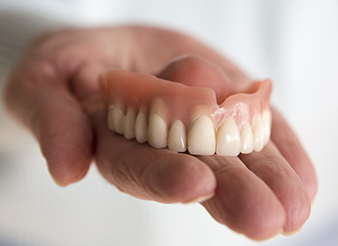 If you're missing several teeth throughout your mouth or even an entire row, don't worry, we won't give you a bulky denture like your parents or grandparents might have worn! Modern-day dentures are smaller, sleeker, and more natural-looking than ever, and our team can custom-make one just for you to ensure the perfect fit. Removable dentures allow for easy care and cleaning, while implant-retained ones help a patient fully recover their bite and can last for decades.
Dental Implants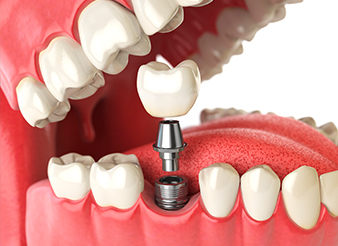 If you're looking to put your tooth loss behind you for good, then dental implants are the most dependable way available today. Unlike more traditional treatments, implants replace a whole tooth from root to crown, creating something that looks, feels, and functions just like the real thing. Implants are versatile enough to help patients struggling with any degree of tooth loss, and at Creekview Family Dentistry, we're one of the few dental offices that can complete the entire procedure under one roof.