Sedation Dentistry
No More Dental Anxiety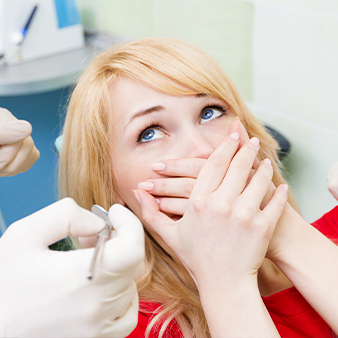 Does your child become upset whenever they hear it's time for a dental appointment? Have you avoided visiting the dentist yourself because of longstanding fear? We see nervous patients here at Creekview Family Dentistry every single day, and to help our most fearful smiles relax, we have sedation dentistry. With it, we can ensure a calm, cool, and smooth experience from check-in to checkout, allowing patients to get what they need without the added stress. Do you think sedation would be helpful at you or your child's next appointment? If so, contact us today to discuss your options.
Nitrous Oxide Sedation Dentistry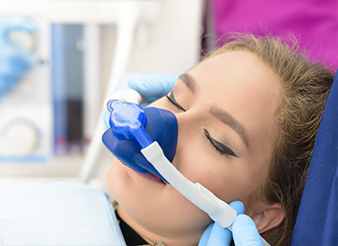 With nitrous oxide sedation, all a patient has to do is take a deep breath to make those pesky dental nerves float away. The colorless, odorless gas is administered through a small nasal mask, and it quickly helps a patient become more comfortable and at ease while in the chair. It stays on throughout the entire appointment, and once it's removed, a patient should feel completely normal within a few minutes, able to resume their day.
Oral Conscious Dental Sedation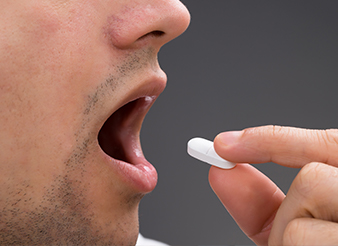 If you could take a pill that would make your fear of the dentist go away, would you do it? Certainly! If you experience more severe dental phobia, your dentist can prescribe you a medication to take about an hour before your appointment so that you're already fully sedated by the time you reach our dental office. You'll most likely remain conscious while in the chair, but many patients are actually able to fall asleep during their visit!
IV Sedation Dentistry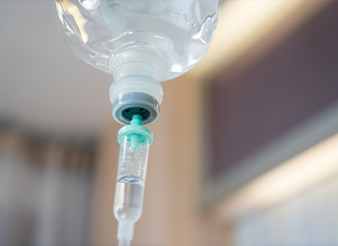 IV sedation involves administering a sedative directly into the bloodstream via an injection in the hand or arm. This way, a patient becomes deeply sedated almost immediately. We typically recommend it for patients with extreme dental fear, those who are in need of an extensive procedure, those who have difficulty sitting for an entire appointment, and patients who want multiple procedures completed in one appointment to help save time.