Sleep Apnea Treatment – Lewisville, TX
Dental Care for Whole Body Health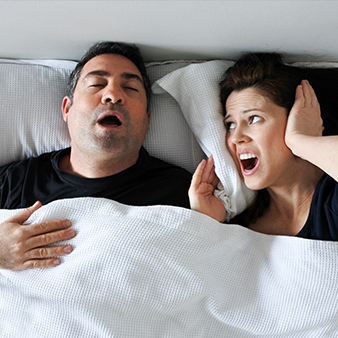 Thanks to our team's special training and experience, in addition to taking care of the teeth, we can also assess patients' airways and help them overcome general health problems like snoring and sleep apnea. Using a custom-made oral appliance, we can ensure a patient breathes normally while they sleep so they (as well as anyone near them) can get the quality rest they need every night. Are you tired of feeling tired? If so, then a visit to Creekview Family Dentistry might be the solution you've been looking for!
Why Choose Creekview Family Dentistry for Sleep Apnea Treatment?
Sleep Appliances Custom-Made for Each Patient
Able to Stop Even the Most Severe Snoring
Viable Alternative to CPAP Therapy
How We Treat Snoring & Sleep Apnea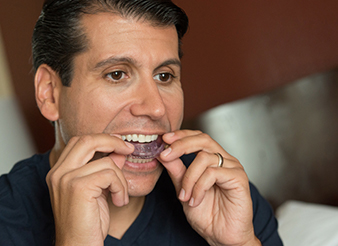 Dream TAP appliances are small devices that fit over a patient's teeth and slightly shift their lower jaw forward. This way, when someone lays down, their airway stays fully open, preventing the cessations in breathing associated with sleep apnea. Our oral appliances are specially-made for each patient to guarantee a comfortable fit, and they can provide a great alternative for those patients who are either CPAP intolerant or just hate using it.