TMJ/TMD Treatment
Relief From Chronic Jaw Pain & Headaches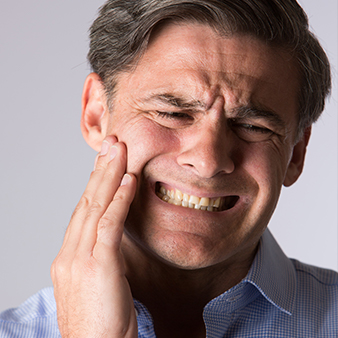 Whenever you open and close your mouth, does it sound like you're making popcorn because of all the popping and clicking coming from your jaw? Do you regularly experience a stiff, painful jaw or headaches? If so, then you may be experiencing a temporomandibular joint (TMJ) disorder or TMD. This can cause discomfort and dysfunction throughout the mouth and head, but at Creekview Family Dentistry, we can get to the root of the problem as well as provide treatment to deliver longstanding relief.
Why Choose Creekview Family Dentistry for TMJ/TMD Treatment?
Early, Late, & Saturday Appointments Available
Treatment Plans Personalized for Each Patient
Able to Stop Nighttime Teeth Grinding (Bruxism)
Diagnosis & Treatment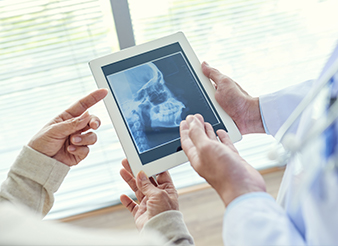 A TMD can be brought on by many different factors, but the most common tend to be stress, strain on the joint, injury, arthritis, and a misaligned bite that places excess pressure on the jaw muscles and ligaments. When a patient exhibits or reports the symptoms of a TMD, we'll perform a number of tests and take X-rays to find out exactly what is causing the issue. From there, we can prescribe a therapeutic oral appliance or rebalance the bite to improve function and stop any pain.