Oral Appliance Therapy
Simple Appliances for Sleep Apnea Treatment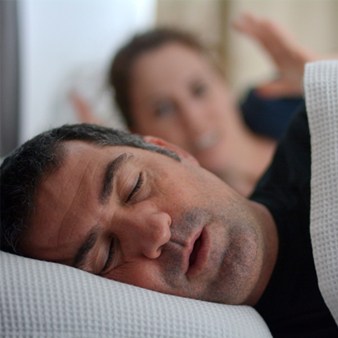 Those who suffer from sleep apnea and their partners know just how disruptive it can be every night. The lack of quality sleep can cause daytime fatigue, moodiness, forgetfulness, and a host of other unpleasant symptoms. But did you know that untreated sleep apnea can also lead to high blood pressure and other serious health risks? Needless to say, it's important to treat sleep apnea to improve your overall health.
In the past, the only option for addressing sleep apnea was CPAP therapy. This treatment delivers continuous airflow through a mask that is worn over the nose and mouth. CPAP therapy is effective at eliminating lapses in breathing, but many patients find that the loud machine and bulky mask can disturb their rest more than the sleep apnea itself. As a result, some of these patients choose not to use or wear their CPAP device. Luckily, our team at Creekview Family Dentistry offers oral appliance therapy as an alterative or supplement to CPAP treatment.
Why Choose Creekview Family Dentistry for Oral Appliance Therapy?
Customized Treatment Just for You
Compassionate Dentists with Years of Experience
Relief from Sleep Apnea Symptoms
How Oral Appliance Therapy Works
An oral appliance for sleep apnea can look much like an athletic mouthguard, but instead of protecting your teeth from an impact, it opens up your airway for better breathing and better quality of sleep. The custom-made appliance connects to both the upper and lower teeth and enables those with sleep apnea and their partners to achieve deep, restful sleep. There are two kinds of oral appliances that can help alleviate your sleep apnea symptoms:
Mandibular repositioning—this appliance holds your lower jaw in a more forward position and prevents your facial tissues from relaxing to the point where they hinder your ability to breathe.
Tongue retaining—if your tongue is the cause of your sleep apnea, this option uses suction to keep your tongue from blocking your airway.
Benefits of Oral Appliance Therapy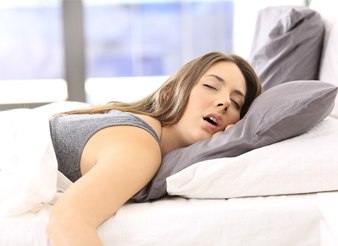 Oral appliance therapy has many advantages over CPAP therapy, including the following:
Effective for 95 percent of patients in improving sleep apnea symptoms.
Easy to use and maintain.
Approved by the FDA.
Recognized by the American Academy of Sleep Medicine.
Custom-made to fit comfortably.
Get Started with Oral Appliance Therapy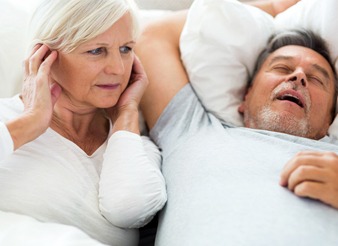 Are you ready to treat your sleep apnea with an effective, less invasive solution? Oral appliance therapy may be the right choice for you. To finally get more restful sleep, contact our team at Creekview Family Dentistry and schedule a consultation.