Emergency Dentistry – Lewisville, TX
Toothache? Accident? Come See Us!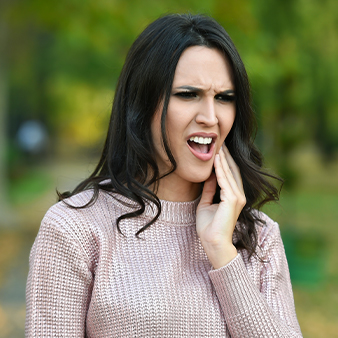 Having a plan in place can make all the difference in a dental emergency, and you certainly don't want to have to come up with one after your child develops a terrible toothache or you've damaged your own teeth in an accident. If you ever find yourself in need of urgent dental care, you only need to do one thing: call Creekview Family Dentistry. We're happy to accept emergency patients, and we can even schedule same-day appointments so we can get someone out of pain as quickly as possible.
Why Choose Creekview Family Dentistry for Emergency Dentistry?
Same-Day Appointments Available for Emergency Patients
Open Early, Late, & on Saturdays
Highly-Trained Team with Decades of Experience
How to Handle Emergencies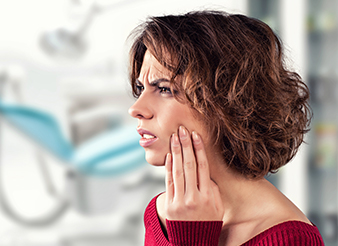 Whether it's a severe toothache or broken/knocked-out tooth, the first thing you should do in any dental emergency is give us a call and head straight to our dental office. Of course, we know that life gets in the way sometimes, so if you're unable to reach us immediately, the following tips will help you get a handle on some of the most common dental emergencies:
Toothaches
Start by rinsing and flossing around the tooth to dislodge any debris that might be causing the pain. If this doesn't help, the problem is likely due to an infection or crack in the enamel. In this case, an OTC medication or cold compress can help provide temporary relief.
Chipped/Broken Teeth
Gently rinse the mouth with warm water to clean it, and try to recover as many pieces of the tooth that you can, putting them in a safe container. To prevent the remaining tooth from cutting the mouth, cover it with either some sugarless gum or dental wax.
Knocked-Out Tooth
Find the tooth, give it a quick rinse, and try to place it back into its socket, holding it in place by closing the mouth. Otherwise, you can keep it in a container with some milk or saltwater. You need to move fast in this situation as we can only replant a tooth within an hour or so of it being removed.
Lost Filling / Crown
Find the restoration, rinse it off with some water, and try to put it back onto the tooth. A little bit of toothpaste can help with this. Avoid chewing with the tooth until we can repair it, and if you feel any pain or sensitivity, you can take an OTC medication.
How to Prevent Dental Emergencies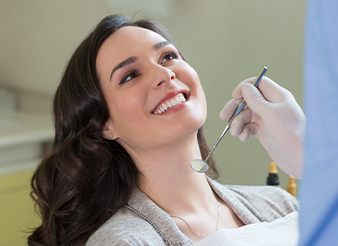 Here are just a few ways you can drastically reduce your chances of needing to make a sudden, unexpected dental visit:
Wear a mouthguard every time you play sports—up to 40% of all dental injuries are sports-related!
Grind your teeth at night? Talk to our team about getting a protective nightguard before you crack your teeth.
Your teeth are strong, but not indestructible, so avoid chewing on hard items like ice, popcorn kernels, pens, pencils, fingernails, etc.
Maintain your oral hygiene at home and attend regular dental checkups so small problems can be treated before they turn into big emergencies.
Cost of Treating Emergencies
We personalize our approach with every emergency patient based on their unique needs, and because of this, there is no fixed price for urgent dental care. Our goals are to relieve pain as soon as possible before addressing any damage to the teeth. To make this type of care more affordable, we have 3 flexible payment options: we accept all insurances, offer financing, and even have our own In-House Membership Plan.