Myofunctional Therapy
Improve the Function of Your Smile
Orofacial myofunctional disorders (OMD) can produce several complications, such as problems with speech or swallowing. They are classified as disorders that affect the development, growth, or function of the orofacial structures. This can cause issues with the muscles and functions of the mouth or face that may produce serious symptoms, including those that can impact your breathing. At Creekview Family Dentistry, we provide myofunctional therapy to improve a patient's quality of life and oral functions. Your plan can consist of various treatments, like Invisalign in Lewisville. We create the personalized solutions you need for a functional smile!
Why Choose Creekview Family Dentistry for Myofunctional Therapy?
Extended Appointment Availability, including Evenings & Weekends
Highly Experienced Team of Dentists
Achieve True Relief From Chronic Symptoms
What Causes Orofacial Myofunctional Disorders?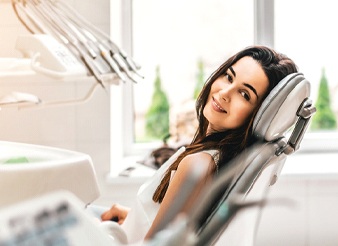 There are several causes of OMD, but they are often the result of chronic mouth breathing. The muscles and orofacial functions must adapt to the patterns created by abnormal breathing. In some cases, the disorders are caused by poor habits, like thumb sucking or chewing on inedible objects. No matter the reason, we have the personalized solutions you need to improve your daily life.
Do I Need Myofunctional Therapy?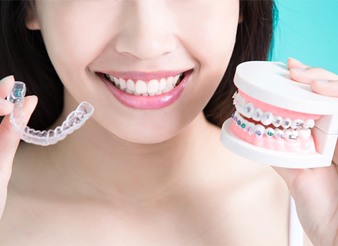 You may need myofunctional therapy if you experience certain symptoms, such as:
Habitual open mouth when in the resting position.
Abnormal structure of the lingual frenulum.
Dental abnormalities, such as an overjet, open bite, or under bite.
Abnormal tongue rest posture.
Interdental lisp.
Abnormal lingual dental articulatory placement.
Drooling or poor oral control after the age of 2.
Frequent sucking habits after the age of 12 months.
Difficulty swallowing correctly.
What is Myofunctional Therapy?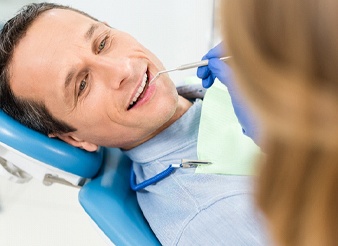 If you need myofunctional therapy, your treatment can involve multiple steps. In most cases, it starts with orthodontics to correct bite issues. Moving the teeth and bite into their ideal positions can improve your ability to chew, bite, speak, and swallow. You'll also invest in your confidence by achieving a straight smile. If you're concerned about the appearance of brackets and wires, we offer many discreet solutions, like clear braces in Lewisville.
Besides braces, you may need other oral appliances, like those used for tongue thrusting. The special device is placed into your mouth to retrain the tongue to stop placing unnecessary pressure on the teeth.
In addition to the function of your smile, we also keep aesthetics in mind. Correcting the positioning of your teeth not only creates a straight smile, but it can also resolve other concerns that impact your self-esteem, such as breathing with the mouth partially open. Orthodontics can be used to reverse a dull or sluggish look caused by poor muscle balance from improperly aligned teeth.
Schedule a Consultation Today!
You don't need to let OMD impact your quality of life. Creekview Family Dentistry has the solutions you need with myofunctional therapy. Contact our office today to schedule your consultation. We look forward to giving you a beautiful, functional smile.