Dental Technology
Modern Dental Care Right Here at Home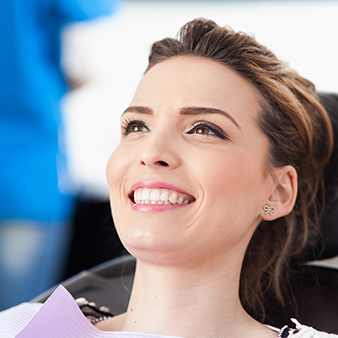 If you live in or around Lewisville, you won't have to travel far to find state-of-the-art dental care—it's right here at Creekview Family Dentistry! Every day, we use intraoral cameras to find problems as early as possible, digital impressions to keep patients more comfortable, soft tissue lasers to deliver fast and precise treatment, and that's just a small sample of the technology we have at our disposal. You'll be amazed at how quick and convenient a trip to the dentist can be thanks to our advanced technology!
Intraoral Camera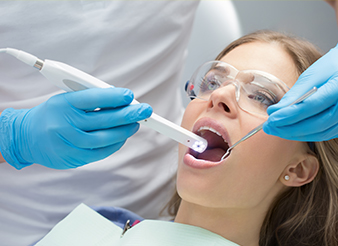 Our intraoral camera is a small device that is about the size of a pen, and it fits comfortably into any mouth where it's able to capture high-resolution images of the teeth and gums. We can then display them on a monitor right in the treatment room. These will make it much easier for our team to notice problem areas, plus you'll be able to see exactly what your dentist is talking about so you have a better understanding of your dental health.
Digital X-Rays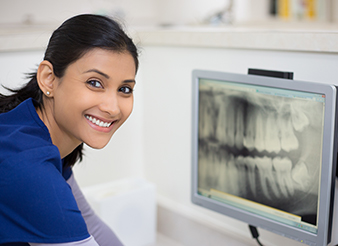 Many oral health issues show their earliest signs below the surface of the smile where the naked eye can't see, which is why X-rays are an important tool in our dental office. For patients and parents concerned about the radiation exposure associated with dental X-rays, digital X-rays quickly put those worries to bed. Not only do they take less time to generate sharper images, but they also emit 90% LESS radiation compared to traditional film X-rays, putting many minds at ease.
CT / Cone Beam Scanner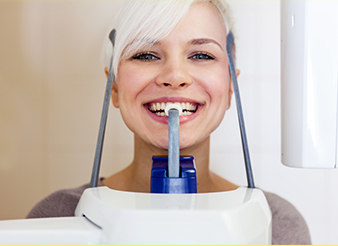 When performing dental implant placement or planning a root canal or wisdom tooth extraction, we like to have as much information about a patient's dental anatomy that we can before beginning treatment. To ensure every involved procedure is successful, we use our CT/cone beam scanner to come up with extremely precise and personalized treatment plans. It creates a fully 3D X-ray image of a patient's teeth, jaws, and surrounding oral structures so we can anticipate every little detail and provide the most comfortable care possible.
Digital Impression System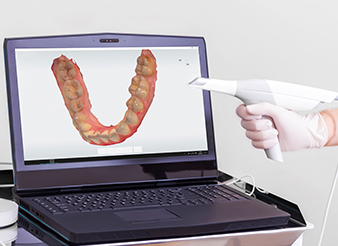 Dental impressions are an essential first step for many treatments, including crowns, bridges, dentures, porcelain veneers…the list goes on. Now, instead of having a patient bite into odd-tasting dental putty to create one, we can instead just take a few noncontact scans of their mouth to capture a highly-detailed digital impression instead. The process only takes a few minutes from beginning to end, and unlike the old way, it generates a great impression the first time, every time.
Soft Tissue Laser Dentistry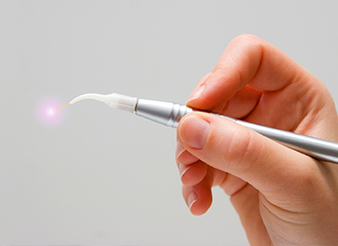 Dental lasers use a concentrated beam of light to perform a wide range of gum-focused procedures much less invasively compared to traditional methods that involve scalpels and sutures. They're able to eliminate bacteria from deep below the gum line and even provide fast cosmetic gum lifts. They actually cauterize and sanitize the treatment area as they work, reducing bleeding, swelling, and post-treatment discomfort to almost non-existent levels. They also don't affect any of the nearby oral tissues, making it easy for patients to stay relaxed during a procedure.