March 27, 2020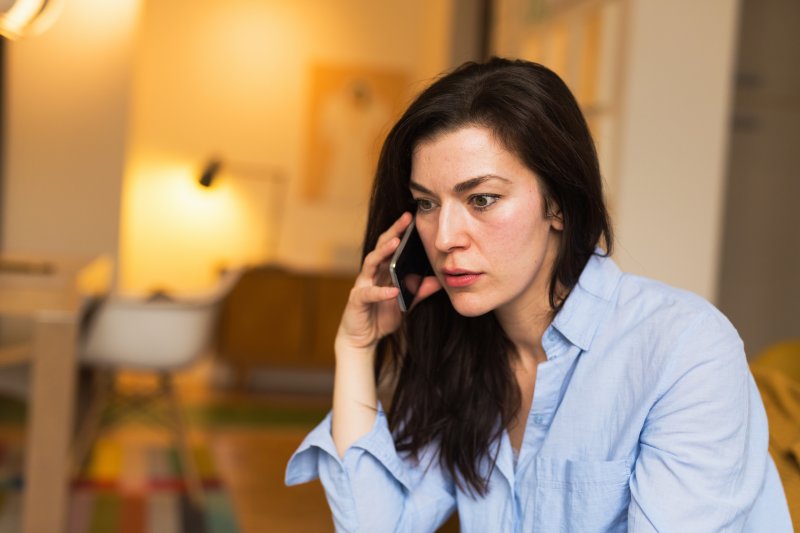 Unfortunately, there's no way to completely avoid a dental emergency. Therefore, if one strikes, you need to know where to go to get the expert help you need. Your two primary options are to visit an emergency dentist in Lewisville or head to your local ER. During the COVID-19 outbreak, it's especially important to know which route to take, as hospitals are currently being flooded with patients. Read on to get the valuable information you need to navigate these difficult times.
What's Considered a Dental Emergency?
The general definition of a dental emergency is any situation that requires immediate care to overcome acute pain, stop bleeding or replace a missing tooth or fixture. The following are some more specific guidelines provided by the American Dental Association (ADA):
Uncontrolled bleeding that lasts for more than 10 minutes
A soft tissue bacterial infection with painful swelling in the mouth or jaw, that can potentially compromise your airway
Trauma involving facial bones that can potentially inhibit your breathing
Should You Visit the Dentist or ER?
During the COVID-19 crisis, most dentists have temporarily placed any non-essential dental services on hold. However, they are still providing treatment for dental emergencies. Thus, for most forms of dental trauma, this should be your first choice for care. Not only will visiting a qualified dentist help to prevent gridlock in hospitals, but it will also aid in slowing the spread of COVID-19. That's because a small ER waiting area full of potentially infected patients can further exacerbate the problem.
The Exceptions to the Rule
While a dentist should typically be your first choice for treating a dental emergency, here are two situations that require a trip to the ER:
A broken jaw – If you suspect you have a broken jaw, tie a piece of soft cloth around your head to immobilize it, and immediately head to the ER.
Bleeding that won't stop – If you receive a cut to the soft tissue in your mouth, you can gently apply pressure to the area with a cotton gauze to stop the bleeding. If it persists for more than 10 minutes, then head to the ER.
With the spread of COVID-19 reaching alarming levels, nearly every American is having to make some abrupt lifestyle changes. It's good to know that when a dental emergency strikes, you can still count on your local dentist in Lewisville to provide the expert care you need to recover. By applying what you've learned here, you can have your oral health fully restored without having to endure any unnecessary suffering.
About the Author
Dr. Shirley E. Mathew earned her dental degree from University of the Pacific's Arthur A. Dugoni School of Dentistry in San Francisco. With over 20 years of experience, she has the knowledge and skillset necessary to treat a host of dental emergencies. During the COVID-19 outbreak, Dr. Mathew is available to help you recover from dental trauma at Creekview Family Dentistry, and she can be reached for more information through her website.
Comments Off

on When a Dental Emergency Strikes, Should You Visit the ER?
No Comments
No comments yet.
RSS feed for comments on this post.
Sorry, the comment form is closed at this time.