September 24, 2018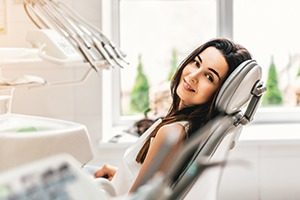 There is a difference between dentists and their dental practices. Monica D. is delighted with the professionalism, speed, and complete lack of pain when she receives dental care from Dr. Shirley Mathew and the staff at Creekview Family Dentistry in Lewisville, TX. She's also very fond of the results that Dr. Mathew has achieved for her. When you're ready to choose a dentist that cares and provides excellent care, call 972-505-3423 for an appointment.
Comments Off

on Monica D. On Pain-Free Dental Care At Creekview Family Dentistry
August 17, 2017
Creekview Family Dentistry and Dr. Mathew happily provide the highest quality of dental attention to patients of any age.
Please check out some of our family dental services below. Then call our Lewisville, TX dentist office today at 972-505-3423 to make an appointment!
Comments Off

on Providing Care For Your Entire Crew: Family Dental Services
July 27, 2017
Greetings from the new Creekview Family Dentistry blog! Check back often for the latest from our Lewisville, TX dentist office!
Our website may have changed, but you will still enjoy the same patient-centered care, flexible hours, convenient payment options, and cutting-edge dental technology you've come to expect from us!
Comments Off

on Welcome To The Creekview Family Dentistry Blog!